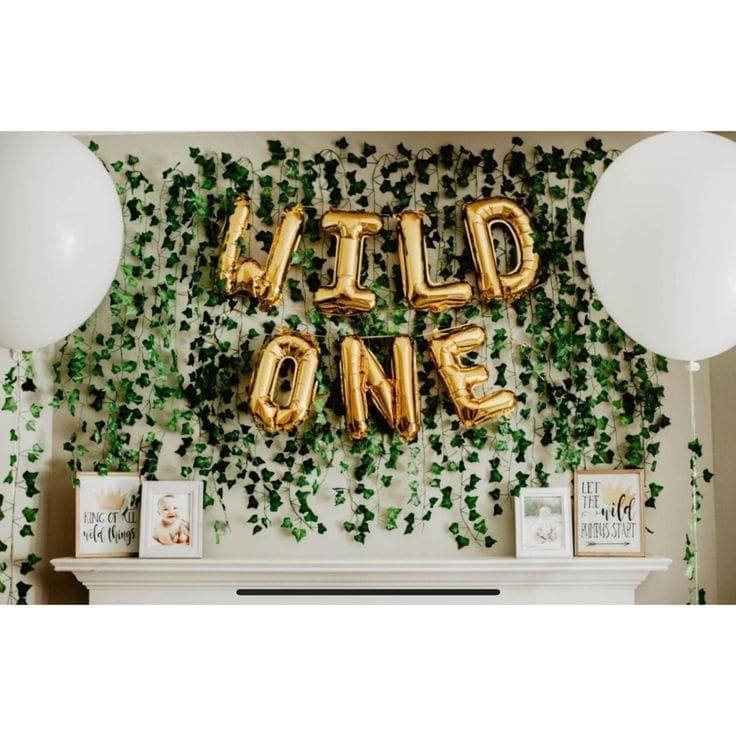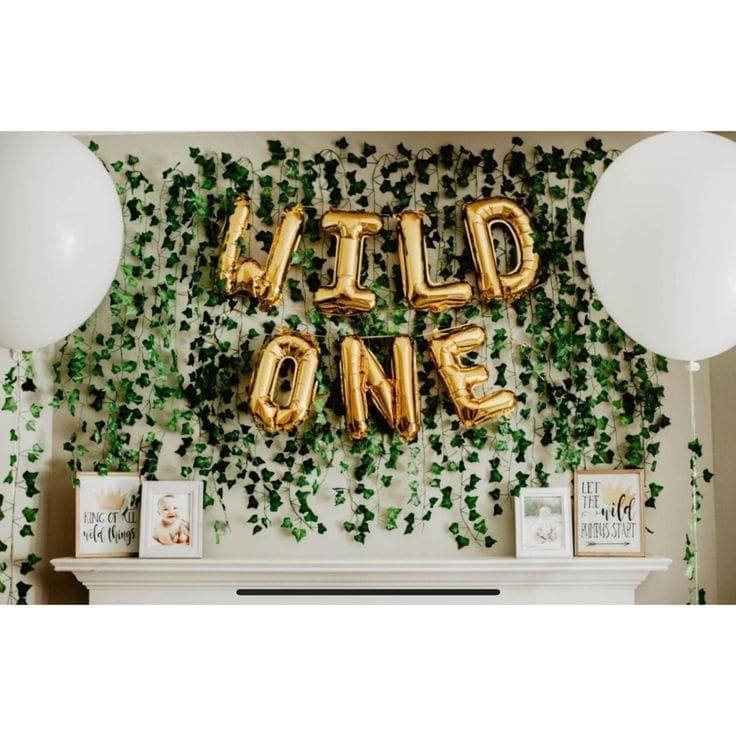 Planning a. first birthday party can be a difficult task. Since your little one is quite small, they do not really have a way of expressing any of their interests. However, as the guardian, I am sure you know better than anyone else what they love. Afterall, even if you still have no clue what to do, I would like to think that in all honesty, the first birthday is more so for the parents than anyone else.
So, that being said, let us plan one wild jungle party! No, I do not mean wild as in going out and partying as you did in your 20s! I am just simply making a pun about the wild outdoors!
Look, I know I am not funny.
In all seriousness, let's get this party planning started.
I was inspired by the wide variety of selections from Party Place for this specific theme. That is totally good news for you too, because if we have learned anything about my party planning style, I like things to be easy and simple.
What child does not love a good balloon? My three-year-old nephew is obsessed with balloons, and he has been since he was a small baby! Anyways, Party Place has several jungle animal balloons including an elephant, a lion, and a tiger. They are super cute and perfect for decorating the party without breaking the budget or being too much of a hassle.
Check out the balloon options here along with photo booth supplies and napkins.
Additionally, I think that you have a great opportunity for cute invitations as well. You could say something like "The Wild Child Turns One," something like "Wild One," or "Party Animal" to keep it super simple.
Also, for a cake, I think anything animal print or involves flora and fauna is a perfect match. Definitely check out my favorite cake decorating business in Fort Smith, Creative Kitchen. They have done so many cakes for my family, my other events, and so forth. I am always so pleased with them!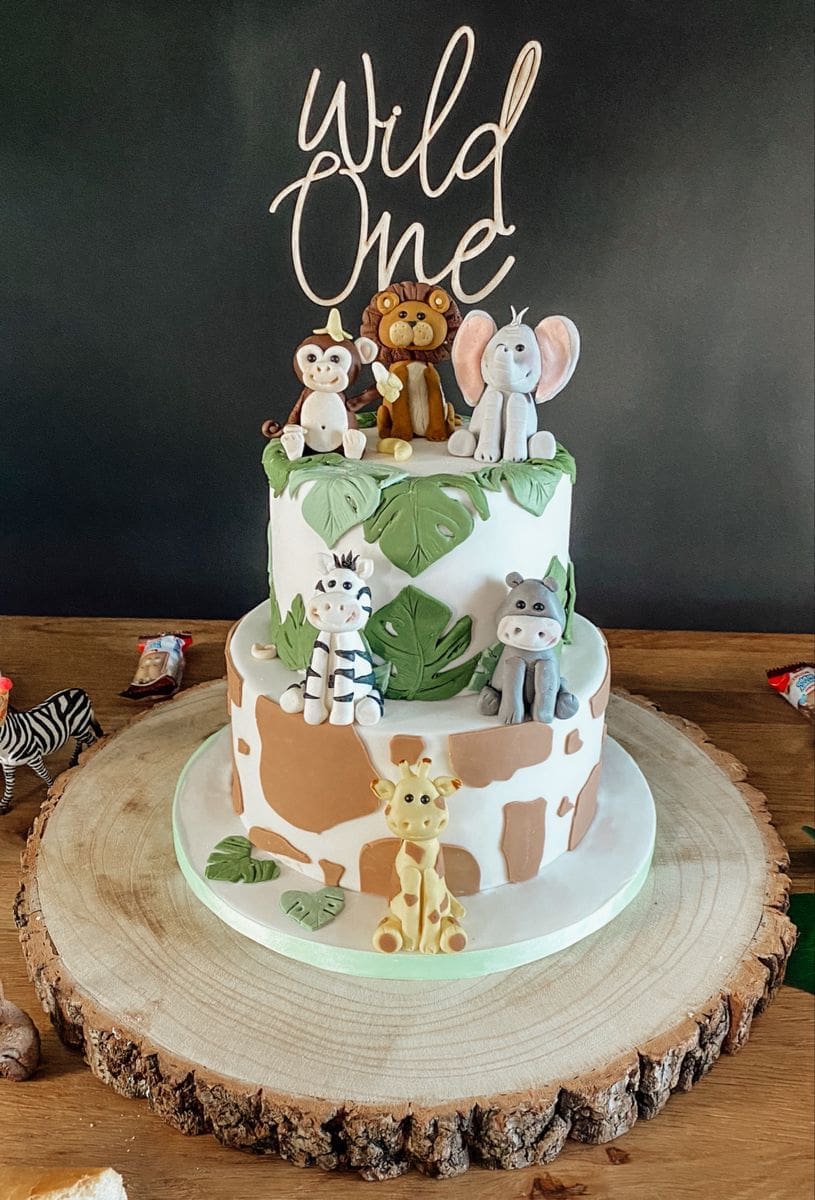 Courtesy of Pinterest
For the rest of the decorations, keep it fun and simple with tons of loud animal prints and florals. Really, bigger is definitely better for this. You can totally get some cute photos of the little one with a theme like this. It is a ton of fun, not overdone, and best of all, super easy to achieve!