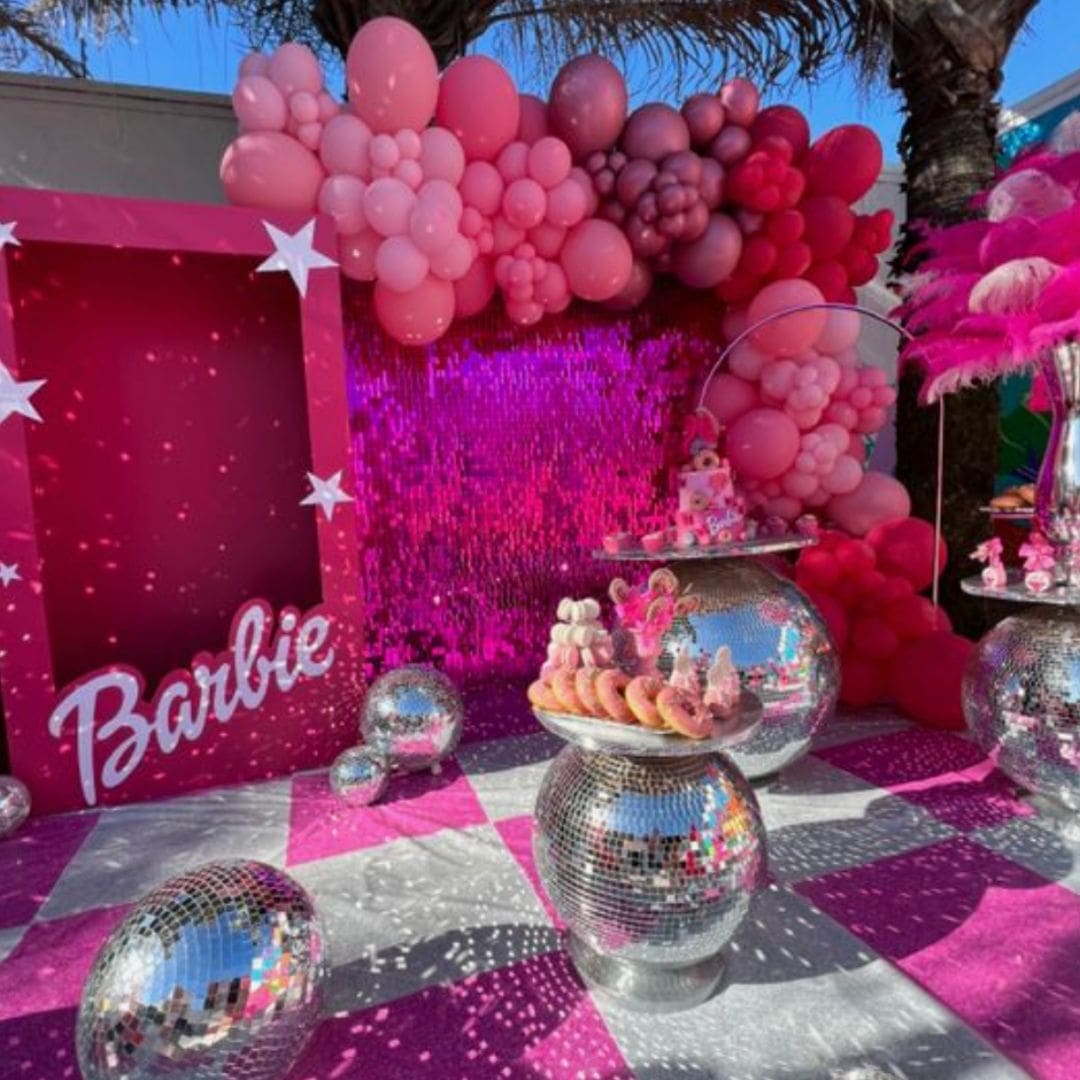 Anyways, with all the Barbie rage, the world has turned pink! How fun! To celebrate the success of Greta Gerwig's newest sensation, let's throw a Barbie-themed party. Per my previous statement, it is an easy one if you get as much pink as possible.
Party Place has a plethora of pink balloons in nearly every shade possible. You can check out some of their options here.
My ideal Barbie girl party would have pink balloons everywhere, pink metallic balloons spelling Barbie, and my house decorated like Barbie's dreamhouse in the movie (Bedroom slide to the pool included too, please). Oh, and the outdoor venue would totally look like the beach from the movie. So. Perfect.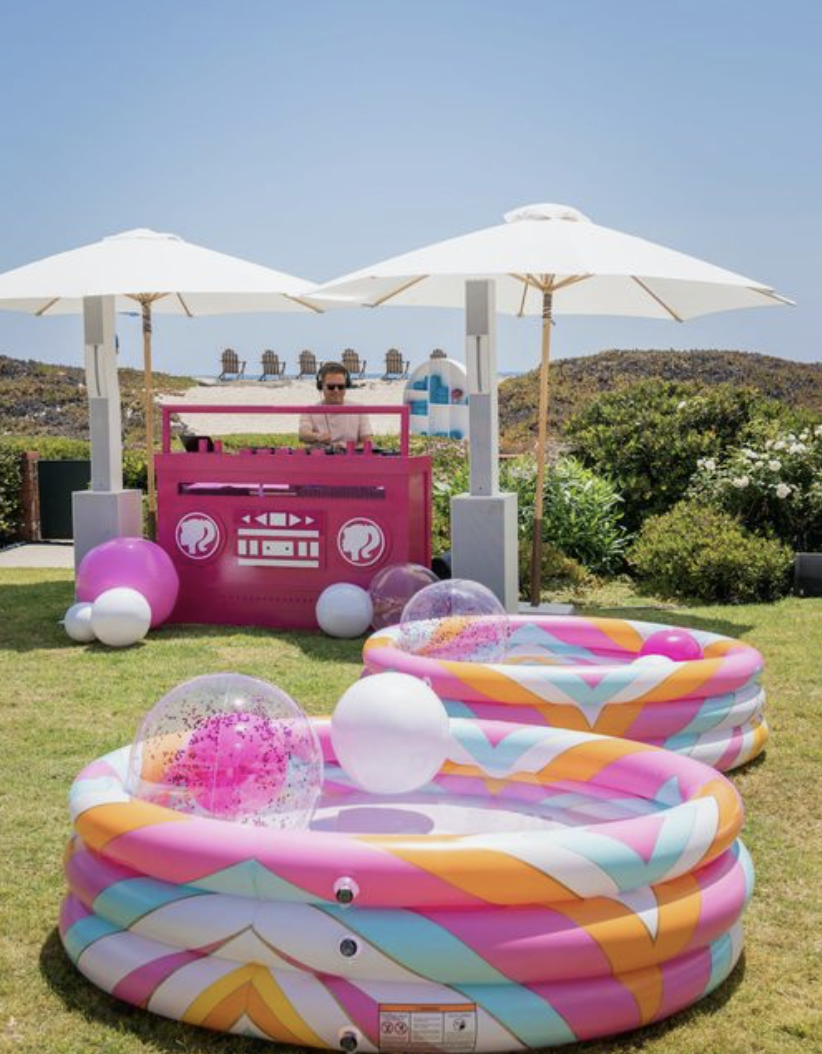 For the photo booth, you obviously have to have a life size Barbie box! It is the only proper answer.
This one from Pinterest is a fantastic example including the Barbie doll box as well as the balloon extravaganza.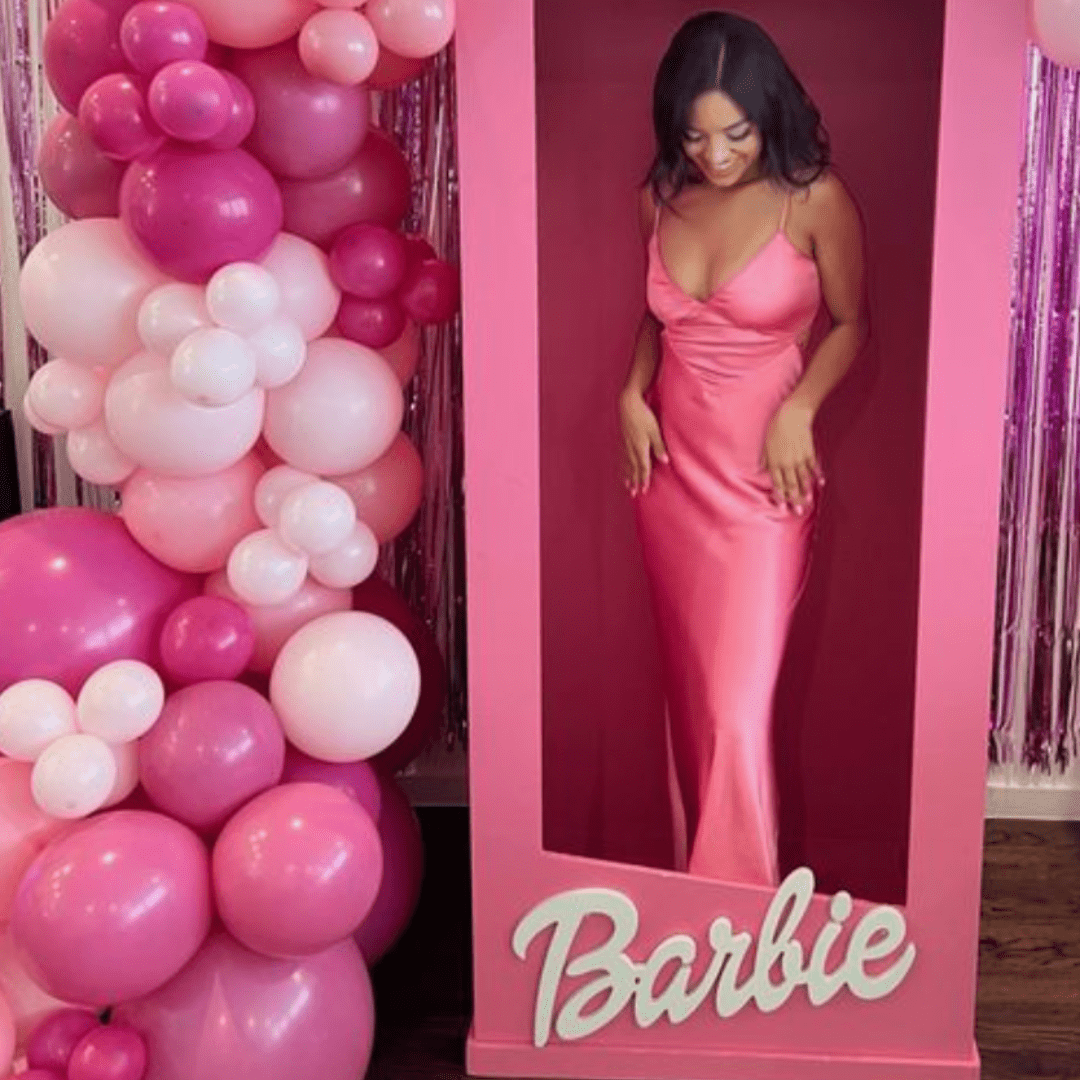 For food, obviously, keep it cute and keep it pink. Period.
The outfits could be the most important part to this whole theme. Well, actually, for me what I wear to a party is always the most important thing. (I am really into costumes and Halloween).
Anyways, everyone's favorite Barbie outfit from the movie has to be the pink cowgirl look that Barbie wears when she goes to the real world. With that being said, get those pink cowboy hats with pink boa trim out!
The world is your pink oyster, and the possibilities are endless with a Barbie party. Make the world your Barbie world and be a Barbie girl. If you haven't watched the movie yet, I highly recommend it. It will change you.