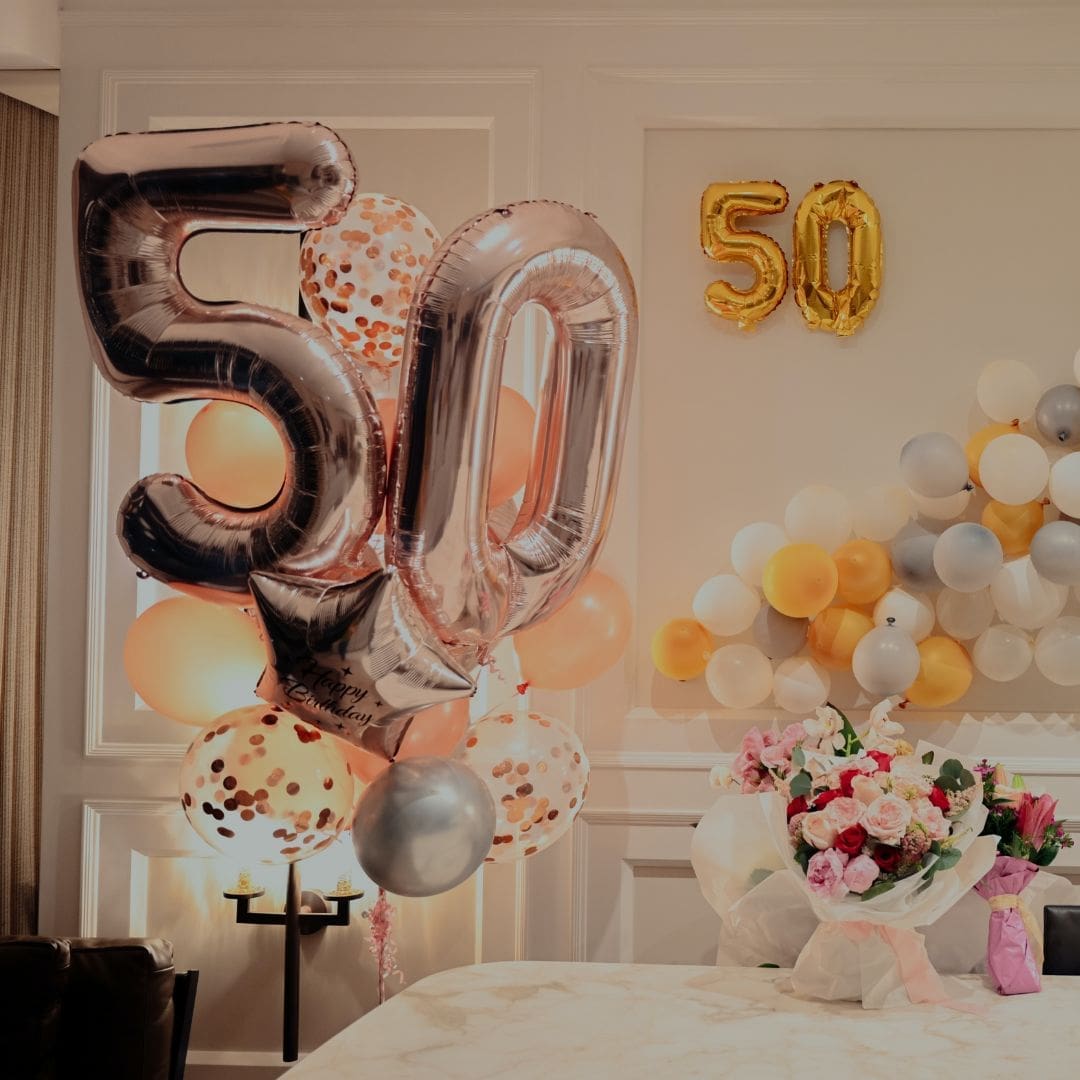 When someone turns 50, this is nothing to scoff at! It is an achievement, and it is truly a time to celebrate. I know that some people may disagree and think it is a sign of growing old. I say that this is just outrageously untrue. 50 is a milestone birthday because you have been through a lot in your life. You have so much more life experience, but the fun does not stop there. You can use 50 as a way to catapult your life into the way you truly want to live. Start fresh or just take some improvements you've learned. 50 is a time to change the game!
Anyways, let's plan a birthday party for someone turning 50, whether it is for yourself, a parent, or a friend.
Pending the person you are planning for, you can obviously switch up some of the recommendations I suggest to better match their personality. Party Place has so many great décor options, so you will not be short on supplies.
Personally, I am a big fan of this classic birthday banner. It is timeless and fun! So, let's use that as a jumping off point for our party.
I think a good retro, nostalgic party just sets the vibe. So, think of classic colors like red, blue, yellow, and green. Buy balloons that match this vibe here, and you can get 50th-specific balloons here.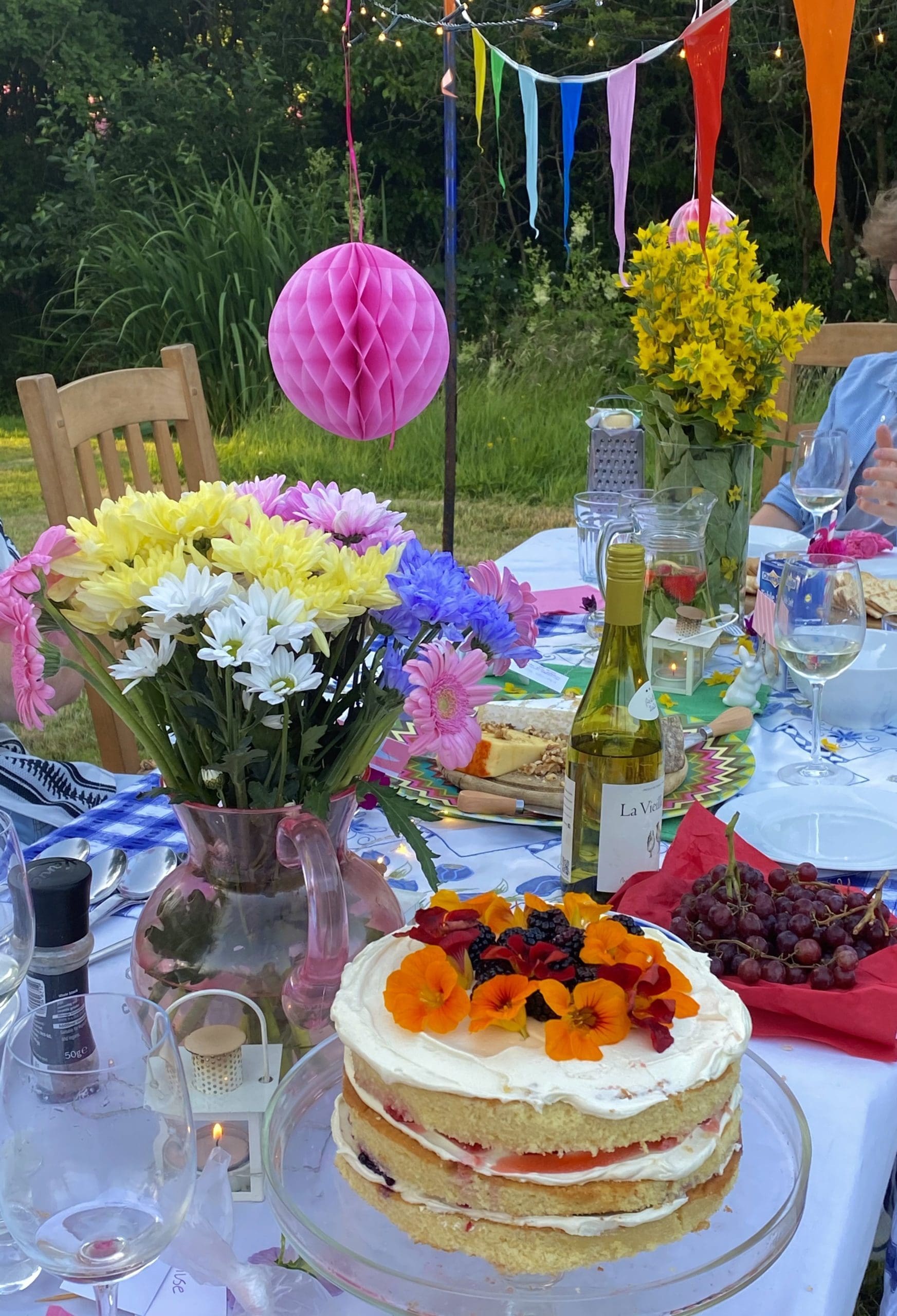 Courtesy of Hannah Baxter
Classic does not necessarily mean boring though. I think a good dinner party situation is also a great way to go. Again, using this classic color scheme with a clean white tablescloth, tons of candles, and party favors like hats and confetti would be the cutest thing. Oh, and definitely include pennant flag banners and crepe paper.
Finally, let's talk about the cake.
If you want classic, go with a single-tier white-frosted cake with a sprinkle border at the bottom and tall candles. Oh, and don't forget a 50th topper!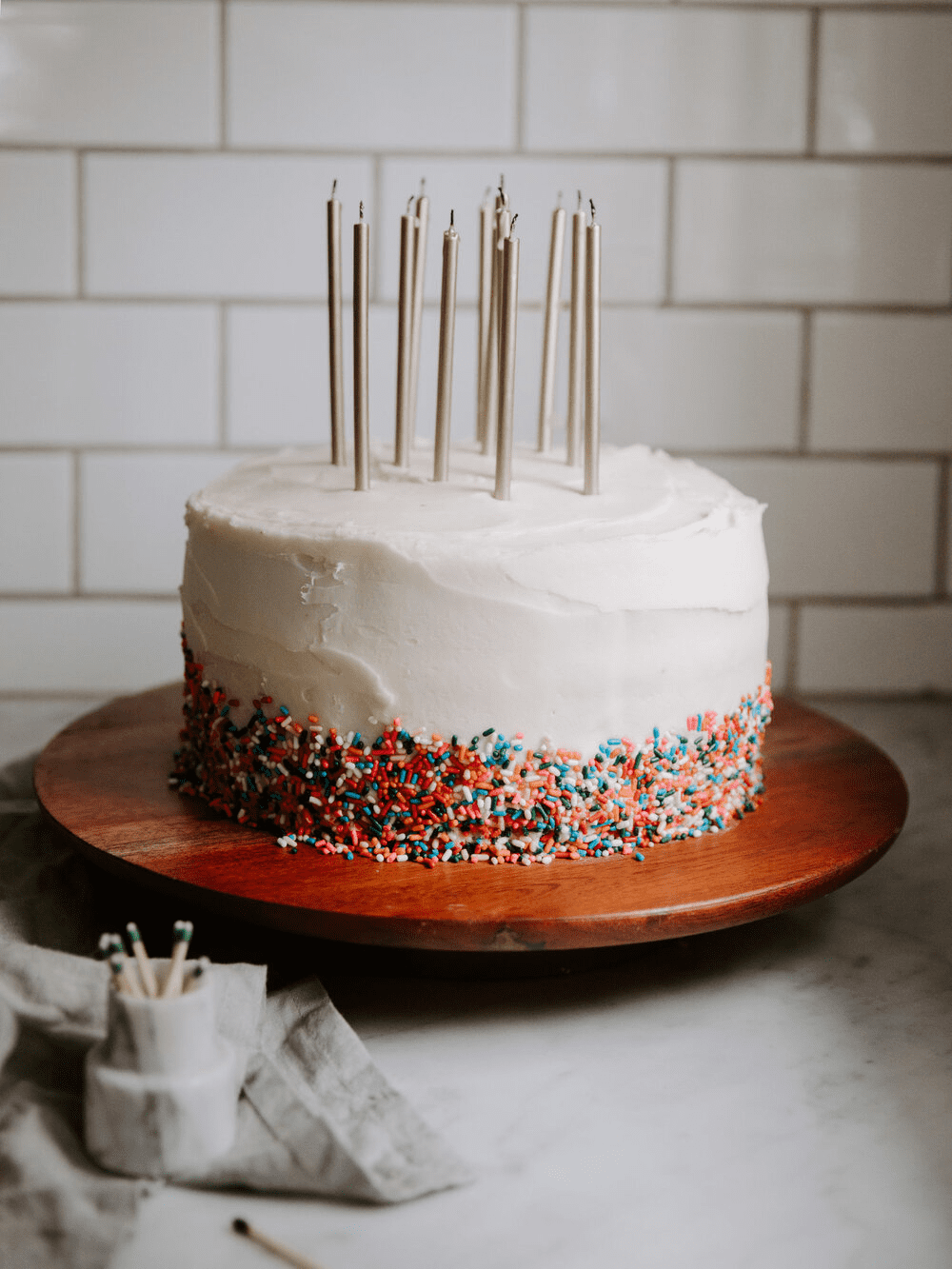 Courtesy of Bravo Jenny
Lastly, include some photos of yourself, friends, family, and all of your lovely life experiences. 50 is your time to shine!
Keep it simple for the 50th so it doesn't feel like you're getting older. Just make the party to where you can celebrate the beauty of your life and the people in it.