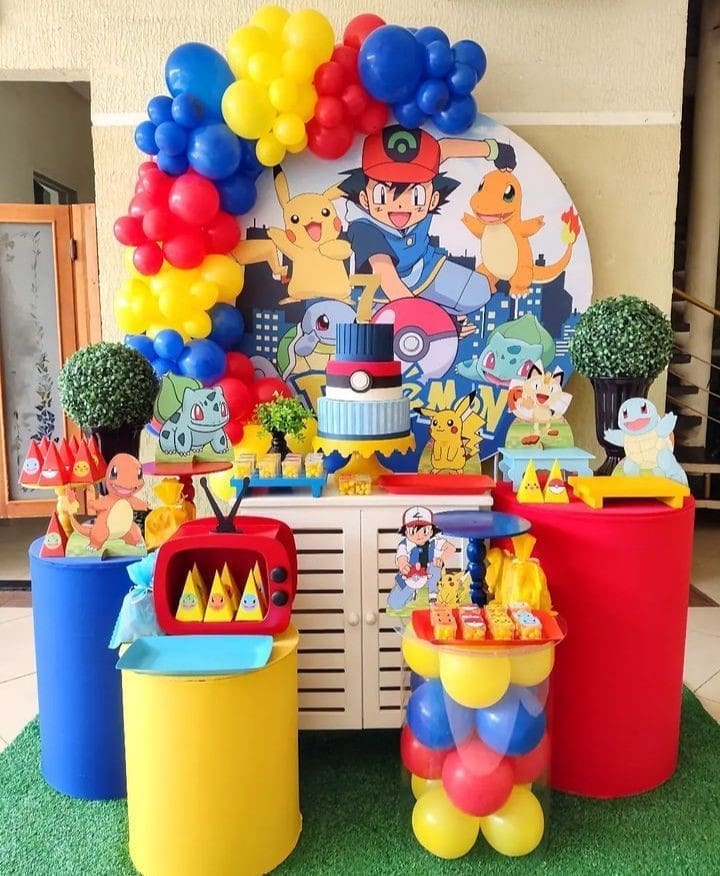 I am not sure if anyone else grew up watching Pokémon Indigo League, but I can assure you that I did. It was one of my favorite shows as a kid, and I have definitely rewatched it a couple of times in the past few years. It is my favorite Pokémon series, and I consider it a true classic! Even though Pokémon has long since gone through the Indigo League, it is awesome to see that the Pokémon legacy still lives on with new generations and so forth!
That being said, let's get on with today's post and through one heck of a Pokémon party. This is a great theme for a birthday or even just a Pokémon party for those big super fans. Either way, Party Place has a fantastic selection of plates, balloons, cups, decorations, and napkins. If you want a surefire way to throw a Pokémon party, this is the way to do it. Let's look at a few of my favorite table setups and ideas for this party.
You can find all the Pokémon decorations and table supplies here.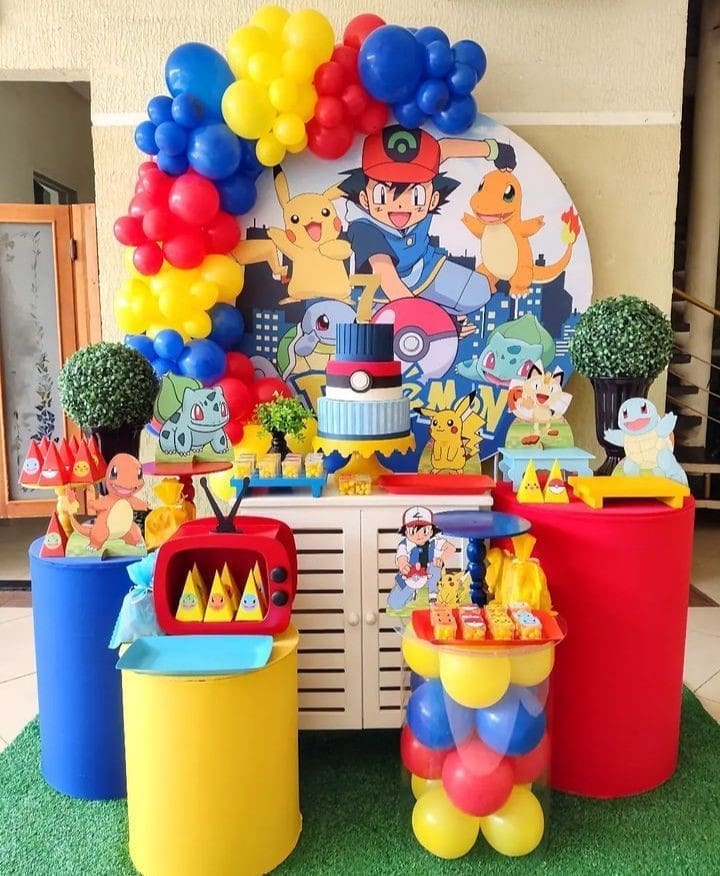 This is such a great party table setup that features all the main bits of Indigo League! Show this picture to a Party Place worker to help assist you in finding all the perfect pieces and balloons to create this awesome set!
Everyone knows the trading cards from Pokémon. After all, when playing your own version of Pokémon these are the most important components for attacking, rounding up the best Pokémon, and all that good stuff.
How about buying or making your very own Pokémon card cut out for the coolest party photos?
This example from Just Add Confetti is a great one to use for inspiration.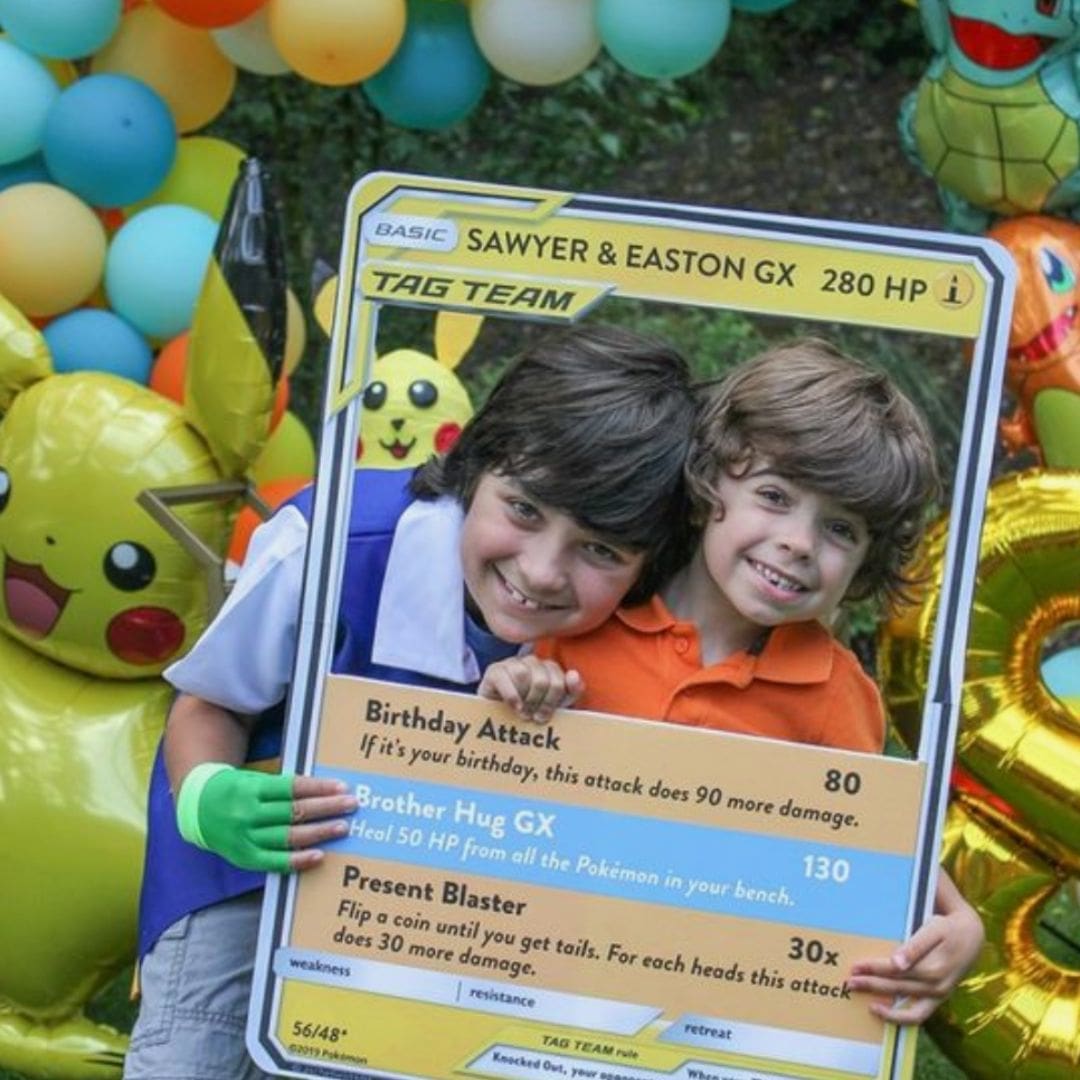 Love it!
Finally, let's get to the most important part: the cake.
If you are not a cake decorating person (like me) then definitely contact your local bakery, like Creative Kitchen, to make the perfect cake for you.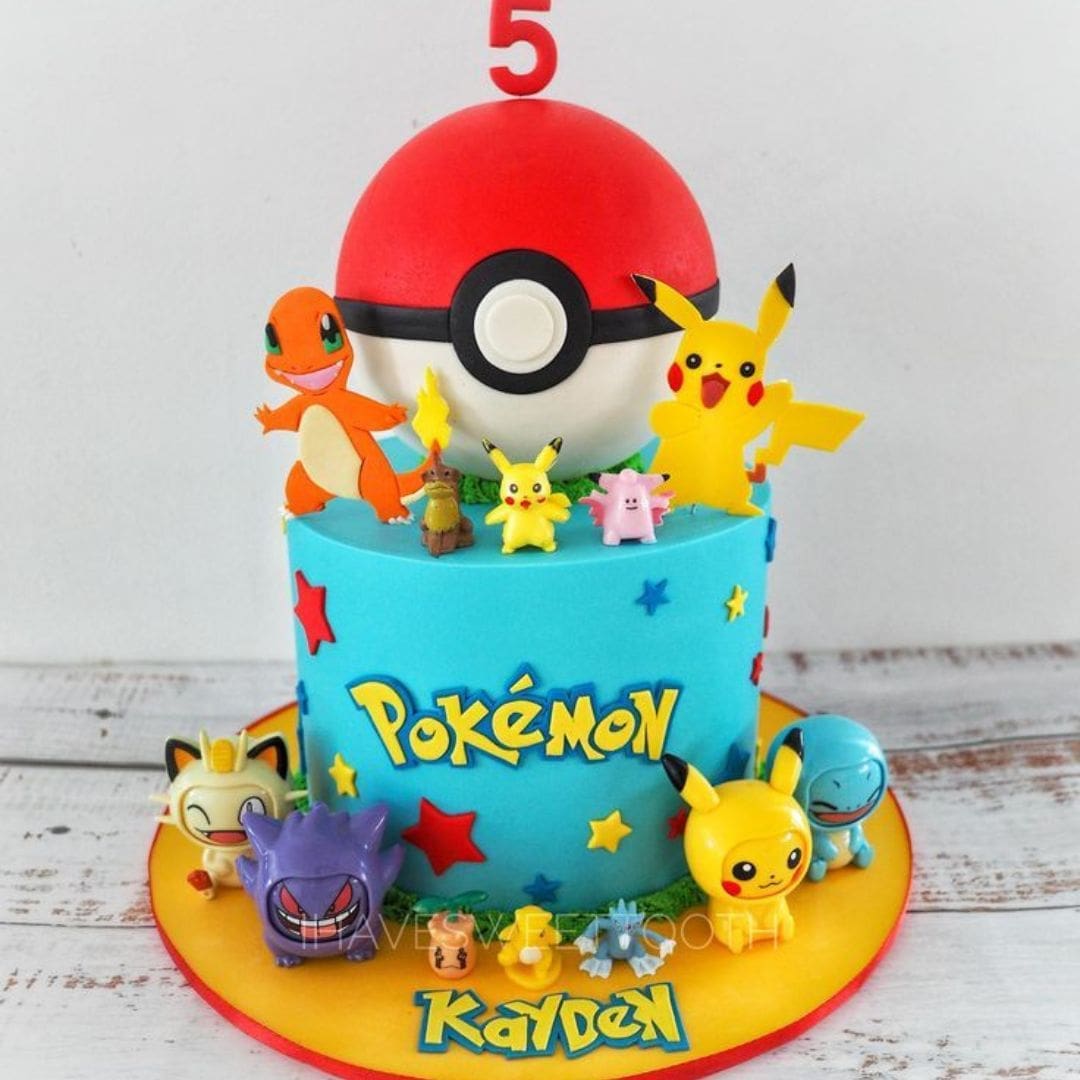 This one is my favorite. It gives me nostalgic vibes, and I love that.
Go and catch them all! Woohoo!