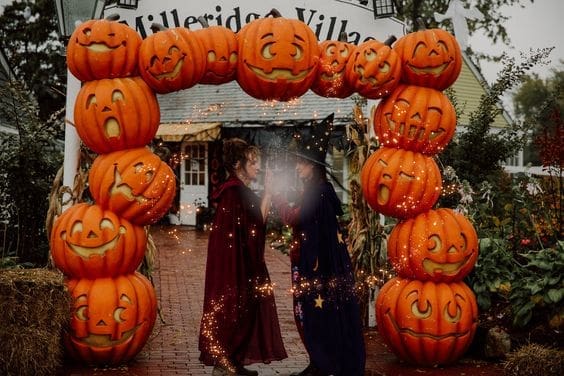 When I was a kid, I loved the movie Halloweentown. Honestly, I still love that movie and watch it every year. I think it is a Halloween classic, encapsulating the joy I felt as a kid during the Halloween season. Even today, Halloween remains my favorite holiday.
As an homage to one of my favorite spooky season movies, let's throw a fun Halloweentown party. Make sure you wear your most festive and classic Halloween costume for this party. To me, Halloweentown is all about celebrating the old-school Halloween we all know and love.
So, let's get started.
You need to pull out all the stops on decorations. No easy way out on this one—a Halloweentown party deserves to be over the top. Bring out all the pumpkins, skeletons, bats, and spooky galore. If you feel you are running short on anything, go ahead and come down to Party Place to get our decorations sorted out.
I also recommend an elaborate balloon arch for the party entrance to really set the tone.
I think taking this pumpkin arch as inspiration is a great way to embody the Halloweentown vibe.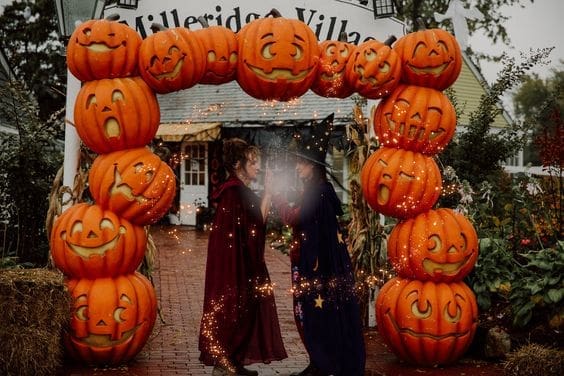 Courtesy of Buzzfeed
For drinks and food, I would recommend paying a visit back to the movies to see what they can offer you. When you make foods and drinks that align with either the party theme or something specifically from a movie, it really adds a level of authenticity people love.
These marshmallow spiders are a great example and easy to make for all hot chocolate drinks!
(See Halloweentown High for their appearance in the franchise.)
Courtesy of Delish.com
Now for food and snacks, I will be honest, Pinterest is definitely the place to go for any kind of inspiration and how-to. There are some seriously creative people on there.
Lastly, let's look at some more Halloween décor for the party.
As a I previously said, really try and take it over the top.
These floating candles are a wow factor and really easy to achieve the effect. I made them in college once, and they were totally a crowd-pleaser.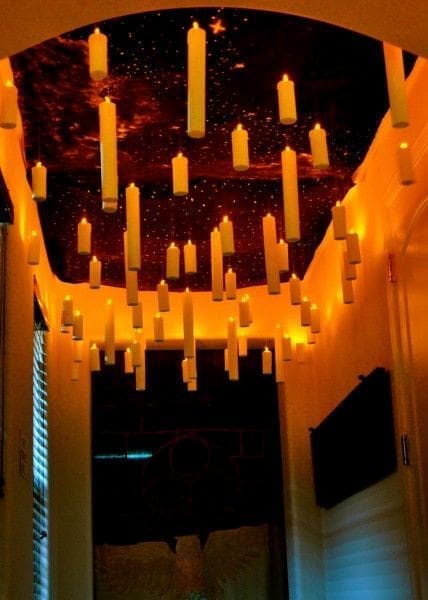 Courtesy of Eatingbender.com
For the rest of the décor and the general ambience of the party, think cooky spooky. Nothing too frightening but something on the brighter side of the Halloween fun. That represents Halloweentown to me more than anything. I think the table below really shows a good mix of it all.
Courtesy of Lady Decluttered
Now, have some fun and go crazy with it!
Come to Party Place for all your party needs.